Big Digits + Mystery Roar
This event occurs in the past, May 7 2011
Great Scott

1222 Commonwealth Ave, Allston, MA
(view map)
Although tireless party-staring electro-rap duo Big Digits hit Great Scott on April 9 with Ming Ming and Gobble Gobble, signs point to this party with Mystery Roar as the possible release date for anticipated new album Know Tomorrow. This latest Digitos Grandes record is a sure face ripper, recorded with Marconi's Luke Kirkland, formerly of Night Rally. Dance hard.
powered by
performers
Big Digits is a rap/danceattack/computerkiller project based in Cambridge, MA. MC Mac Swell and TD...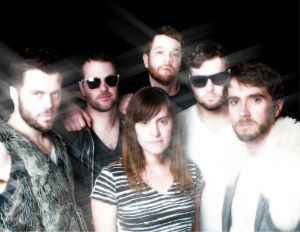 Mystery Roar are a dream force of crazy elaborate, deep-space disco. They've shared the stage with acts like Neon Indian, Das Racist, Tiger City, and...
Add Comment
HTML Prohibited

More Events at Great Scott