Brothers McCann + Love In Stockholm + Hey Mama + HeyLady
This event occurs in the past, Dec 11 2010
Middle East Downstairs

Love in Stockholm is a thinking man's party-time band. Especially if said man is a fan of supplementary instruments. Handy with organs and harmonicas (and what sound like congas on "Winter Song"), LIS employ their brass section with a panache unheard in Allston since the downfall of ska's third wave.
powered by
performers
Two brothers, a keyboard, a guitar, some honest songwriting, and two deep, soulful voices; this...
Stockholm syndrome: A phenomenon in which a hostage begins to identify with and grow sympathetic to his or her captor. "The idea is that we're...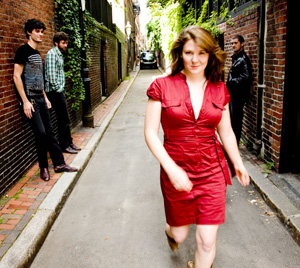 "Sexy roots swagger with populist fire." –The Boston Globe Originally a powerhouse duo, Avi & Celia found an outlet, literally, and have plugged into Hey...

HeyLady
Add Comment
HTML Prohibited

More Events at Middle East Downstairs