Patrick Stump + Mystery Roar
This event occurs in the past
, 2 events, April 6

More dates
Great Scott

1222 Commonwealth Ave, Allston, MA
(view map)
Back when once unassailable titans of emo Fall Out Boy were selling out arenas like MSG, who woulda thunk that frontman Patrick Stump would today be playing solo shows at Great Scott? Probably not Stump. Since FOB hit the skids last year (we blame Ashlee Simpson), nobody has heard much from the band's four members, apart from Pete Wentz's questionable dance-band project. But that seems to have been because Stump was busy losing a shitload of weight and diligently planning a solo comeback, sans eyeliner and tears — and even haters have to admit the kid has the pipes for it. One boy goes it alone at Great Scott.
powered by
performers
Patrick Martin Vaughn Stump (born Patrick Martin Stumph) on April 27, 1984 in Glenview, Illinois) is a Chicago musician, composer and producer. Most notably, he...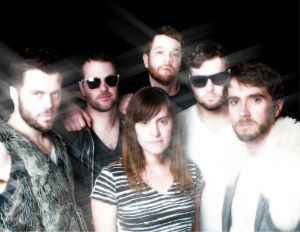 Mystery Roar are a dream force of crazy elaborate, deep-space disco. They've shared the stage with acts like Neon Indian, Das Racist, Tiger City, and...
Add Comment
HTML Prohibited

More Events at Great Scott